Featured Products
Milk Shake
The milk shake philosophy is simple: use the power and beauty of nature to achieve gorgeous hair for all occasions. milk shake® professional hair products have fast become favourites with hairdressers, session stylists and beauty editors across the globe. Best selling products including Whipped Cream, Incredible Milk and Daily Frequent Shampoo and Conditioner are multi-award winning hair heroes!
Angel
Angel Professional is a recognised and trusted hair care brand having crossed the borders of over 50 countries. It is gaining consistent recognition and appreciation from leading hairdressers globally...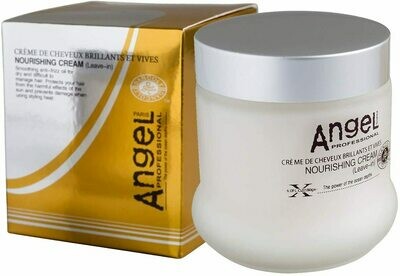 Angel Nourishing Cream
Ingredients: Aqua (Water), Cetearyl Alcohol, Dimethicone, Marine Collagen, Seaweed Essence, Lanolin Alcohol, Glycerin, Isopropyl
GHD
In 2001, three hairdressers from Yorkshire put a radical new hair styling product into the hands of women across the globe.
With the respect and loyalty of an army of devoted stylists, ghd quickly developed a cult-like status nationwide. A monthly trip to the salon was no longer the only way to have a good hair day - this could be achieved every day.
"Empower all women to look and feel beautiful so they can fulfil their every ambition."
Today, women around the world are more ambitious than ever before. And beauty is more important than it ever has been.
Beautiful Ambition is a celebration of the amazing things women can achieve when they look and feel their most beautiful selves. We believe beauty fuels ambition, and ambition is beautiful.
We champion beauty, in all that we do, with one very clear purpose in mind: to empower all women so they can fulfil their every ambition.
We are daring. We are ambitious. We are ghd.
Matrix
Through inspiration and innovation, Matrix supports every salon professional to achieve their dreams and imagine all they can be.